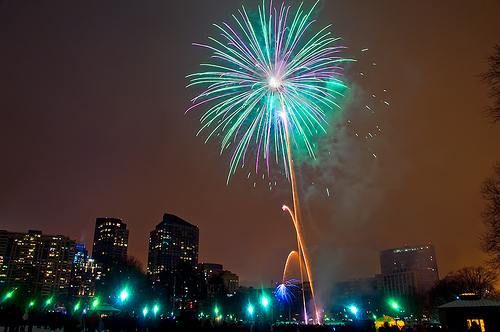 A New Year's Resolution Revolution
 
At the end of each December, as the pages close on yet another calendar year, I find myself trying to elicit a defining theme from  the events of the previous twelve months. This year I have heard many stories from Hidradenitis Suppurativa (HS) patients reminding me there is still one issue of great importance to the relationship between patients and health care professionals—  
communication.
Recently, I had a bout with a major flare-up(s) and infection and was rushed to the hospital complaining of extreme dizziness and nausea. I was going along with daily activities feeling sick, but believing I had everything under control. Thinking I could manage the flare-up(s) without medical help, because I had done it the past. This neglect resulted in being admitted in the hospital, which completely caught me off guard.
So it became worrisome when after a night in the emergency room I was being admitted to the hospital, the infection had spread more then I thought. From Monday night to Wednesday afternoon, I was told that my condition required surgery and a team of physicians were deciding on a treatment options to eliminate the infection that had spread throughout my body. However, no one asked me what I thought, and how I wanted to move forward. I had a voice in my treatment, the decision was not theirs to make. I nicely informed that I was under care with my primary care physician (PCP) and dermatologist, and would like to get their opinion. Thursday afternoon, I was discharge from the hospital with an appointment the following day with my PCP. I also had a standing appointment with my dermatologist the following week. The truth is that the medical care I received in the hospital was exemplary, but above and beyond that, all they needed was to be "kept in the loop", to be given information and work together to help treat the condition. All I wanted was to be treated as partners in my care.
Although the professionals who care for us do a remarkable job under unimaginable circumstances, a good additional new year's resolution must be made to take an extra moment and consider the effects that little, no or inappropriate communications have on both patients and health care providers, especially providers not familiar with your care. Who knows their body and symptoms better?
After all, we need all the partners we can get.
Happy New Year. 
Donna