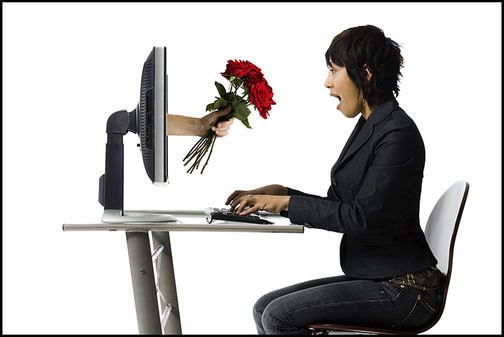 Looking for love? What about an online dating site for singles living with hidradenitis suppurativa (HS).
It's pretty much the general consensus that dating is a nerve-racking experience. No one is immune to those pesky feelings of nervousness and insecurity that plague us on a first date. 
Dating can be especially hard on those living with hidradenitis suppurativa because their inflammation, lesions, and immobility tend to amplify their self-consciousness. They also have the added challenge of determining when would be the best time to reveal (and then consequently explain…thoroughly) their condition to their date.
After all, no one truly understands what it's like to live with hidradenitis suppurativa disease unless they have it too. But what are the chances of finding another single person in your community who also has HS? Well, we can't give you an exact number, but the chances are now greater. 
Yes, thanks to the popularity of sites like eHarmony, Zoosk, Match and Tinder, online dating is no longer an embarrassing or a desperate secret to find love but a culturally acceptable method for meeting new people. 
And with 1 million Americans living with hidradenitis suppurativa disease, it is only a matter of time before a dating site is created to help them find love. There are several online discussion forums for people living with HS but no dating sites for those who range in age from 18 to 65. 
"I'm talking about a platform for people to be themselves and not have to worry about being judged or rejected based on a condition that they have no control over," All those anxieties taken away because it can be extremely freeing to be yourself and know that you are not alone. If you can find someone else who has it, it takes away all of that self-doubt.
 
This is a Hidradenitis Suppurativa Singles site that functions like a typical dating site in that you create a username and password, upload a photo and fill out a profile before you are propelled into the so-called virtual dating pool. As you sift through profiles, you can send someone "smiles" as a way of letting them know you're interested, or you can message them directly. Eventually, phone numbers are exchanged, a meeting place is arranged, and before you know it, you're on that stereotypically awkward first date in hope of a love connection.